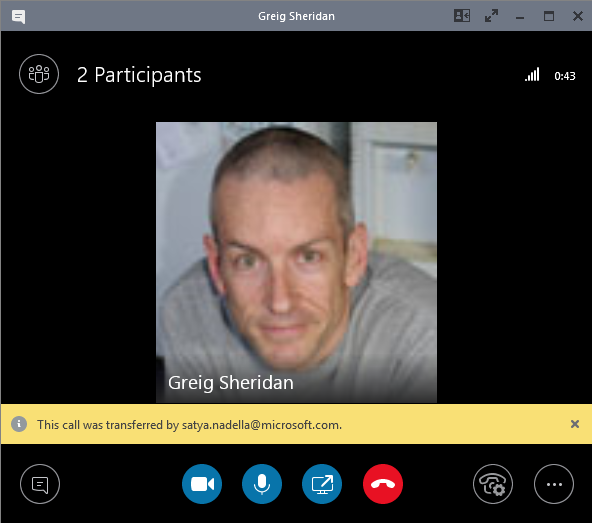 A long-standing bug in Skype for Business's Response Group Service ("RGS") is that it doesn't validate the line URI when you create a new Workflow. This means it won't err out if you chose a number that's already in use elsewhere, and the upshot is that neither the existing user nor the response group can be called. Tracing will reveal a "SIP/2.0 485 Ambiguous" error.
But did you know it doesn't validate the SIP Domain either?
You can create a Workflow for ANY SIP domain, and not only will it save it without error – it will route!
I'm struggling to think of a genuine use-case for being able to spoof a SIP domain that you don't own, other than to hijack traffic to a specific address at a competitor – but if you didn't want to be able to contact your competitors you'd just block the whole SIP domain wouldn't you?
Here are some legit captures from my lab – there's no Snagit fakery going on here. I've confirmed this bug exists on SfBS2019 CU2 (7.0.2046.151) and all the way back to Lync 2013 (5.0.8308.1068).
Here is the response group I created for satya.nadella@microsoft.com: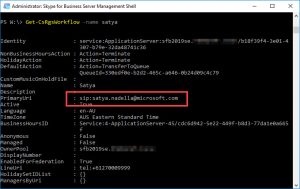 Look him up in the address book. Note that he has the robot avatar of a response group: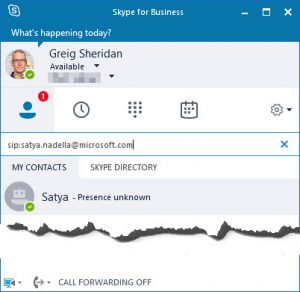 Sorry, gotta go, I need to take this: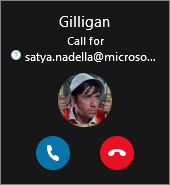 Revision History
14th February 2020. This is the initial release.


– G.