AAARGH! Everywhere I turn I see Australian phone numbers formatted in a mess of crazy ways.
Websites, auto-sig's – there might even still be some printed business cards left in circulation.
PLEASE! IT HAS TO STOP!
Some History
As public switched telephony has evolved we've jumped through various stages.
We started with the manual switchboard where an operator connected your call.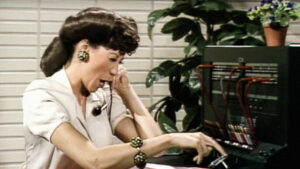 Photo credit: The Hollywood Reporter.
Then Almon Strowger invented a means by which we could direct-dial our *local* calls, but we still needed an operator to dial 'trunk' or long distance calls.
Earlier in my lifetime we Australians were blessed with the spread of "STD" – Subscriber Trunk Dialling – and with STD we could dial any customer in the country [provided they had an automatic phone service, but that's another story].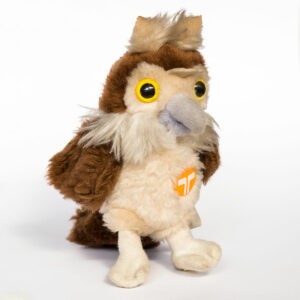 Beepa the Owl helped market STD here in the late 70s(?). You can listen to his words of wisdom on this YouTube recording of his promotional single:
https://youtu.be/watch?v=-CUAhqvAybQ
"International Subscriber Dialling" (ISD) followed in due course, but before that time, all calls overseas still required the intervention of an operator.
The convenience of ISD brought new headaches, because the onus on finding the right combination of digits to reach the other party fell to you. You needed to piece together in the correct order your country's overseas dialling access code or prefix, the destination's country code, an area code and finally their phone number.
The seemingly universal fly in this ointment was the oft-unspoken/undocumented requirement to drop the '0' from the area code. We did it here in Australia, and I recollect Britain as well – and I'm sure there were many other places.
So to call the (fictitious) NSW number (02) 7010 1234 you'd need to dial "<yourCountry'sOverseasAccessCode> 61 2 7010 1234".
And thus we found ourselves often advertising an 'overseas-friendly' number as 61 (0)2 7010 1234, with the redundant '0' couched in brackets.
Simples!
Modern Days
In our evolved state we've moved on from a lot of that. Our mobiles are all part of a global standard and we're used to seeing a "+" to denote the start of a number formatted in "international format" (aka E.164). We're also comfortable knowing that from Microsoft Teams, Skype for Business or a mobile phone, a call to +61270101234 will call my fictitious landline number.
Unfortunately we're left with an often confusing display of numbers using the ambiguous brackets.
Here's a random sampling of companies displaying their numbers, with some delicious inconsistencies:
Fax: +61 2 6219 xxxx
Sydney office 02 9334 xxxx
(ACMA – amusingly the telco industry regulator in Oz – losing points here for inconsistent application.)
Calling from overseas (+61 2) 9155 xxxx
(+61) 3 8593 xxxx
Sales Contacts
Group Sales Manager
+61 (02) 9901 xxxx
General enquiries
13 13 xx
+61 3 9683 xxxx (from overseas)
[Full marks from me]
– Note all the numbers and formats shown were scraped from the indicated sites on 30th April 2021 and may have been updated by the time you read this.
The right way
The Australian Government's Digital Transformation Agency maintains a "Style Manual" page, helping you "write telephone numbers so people can read and use them easily. There are rules for grouping the numbers, using spacing and creating links."
It omits any reference to the "bracketed zero" – indeed ANY use of brackets – which I think in itself indicates the practice should be consigned to history.
To save you clicking through they recommend this for domestic (nationally) formatted numbers:
02 1234 4321 [Telephone]
0400 000 000 [Mobile]
… and for international format:
Use this format when giving Australian telephone numbers for use outside Australia.
Start with a plus sign ('+') and add the country code.
Example
+61
For landlines, write:
the area code without the '0'

the telephone number in blocks of 4 digits.
Example
+61 2 1234 4321 [Telephone]
For mobile numbers:
omit the first '0'

write the mobile telephone number in blocks of 3 digits.
Example
+61 400 000 000 [Mobile]
Hopefully armed with the above info you'll be able to help standardise where your organisation references phone numbers in printed materials and online.
Note that the Style Guide contains a lot more helpful information, including how and where to employ non-breaking spaces, and how to make on-screen numbers 'clickable'.
If you think there's a need for brackets anywhere, I'd welcome your justification in the comments below – as would the DTA in the comments option on its own page.
References
Revision History
1st May 2021. This is the initial publication.
– G.