IT'S HERE! Today marks the release of the new Skype for Business Client update to Windows Update. Much has been written in anticipation of this of late and there are plenty of references I've captured below.
Until Office 2016 is released, THIS is your client-side update path to Skype for Business: Install Lync 2013 from Office 2013 and then patch it with this (or a later) update & the necessary pre-req's. You will also use this patch to turn your "Lync Basic" client into a "Skype for Business Basic". (Read more of the free Basic client here).
If you want to manage the rollout of this internally via SCCM or WSUS, the two KBs you're interested in are these:
What's fixed in this update?
There are no fixes here as applying this patch is installing a brand new client. Whilst you might start with a patched Lync 2013 Client, it's replaced with the brand new Skype for Business client.
What's new?
Skype for Business! Key points to look out for include:
Note: these apply regardless of whether you're running the client with the Lync 2013 skin or the Skype for Business skin.
Updated April 16th: : When running with the Lync UI ('skin'), I'm seeing the title, tray and task-bar icons remain the familiar Lync ones.
Known Issues
Just a couple:
Pre-Requisites
| | | | |
| --- | --- | --- | --- |
| Update | Download | Current Version | Released |
| Office 2013 SP1 (KB2817430) | | 1.0 | 18 February 2014 |
| LyncHelpLoc (kb2889853) | | 1.0 | 13 March 2015 |
| LyncLoc (kb2863908) | | 1.0 | 7 March 2014 |
Download
Don't forget the pre-req's as well. Even if your client is patched to current now, the LyncHelpLoc pre-req has also been updated.
Reboot?
Alas, yes! And after you do, a "first run" help box will pop:
Reader Viz had kindly pointed out in the comments below that a new key is added for this – it's not just reusing Lync's old "FirstRun" key:
[HKEY_CURRENT_USER\Software\Microsoft\Office\15.0\Lync] "IsBasicTutorialSeenByUser"=dword:00000001
To suppress the display, create this key and set it to 1 before you let the update run.
Before & After
Here's a before and after comparison of the x64 client on my Windows 8.1 machine. I was previously running the Technical Preview Client, so the title bar was already "About Skype for Business".
| | |
| --- | --- |
| Before | After |
| SfB15.0.4707.1000 MSO 15.0.4707.1000 | SfB15.0.4711.1002 MSO 15.0.4711.1000 |
| | |
So the new version number is "4711"? That won't be hard to remember – that's my smother-in-law's favourite perfume!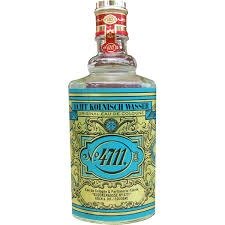 References
<More to come!>
– G.