As outlined in my previous post, the old "Quintum" Config Manager app has just scored an update to match some of the new/changed values in the firmware.
It's significant if you've been around the traps for a while because Sonus has used this as an opportunity to finally replace the old NET and Quintum branding.
What's Changed?
What, other than the branding and colours you mean?
It installs by default to a new path: C:\Program Files (x86)\Sonus Networks\Tenor Configuration Manager
Some new prompts (as outlined in the readme for P108-09-32).
What's not Changed?
You still need to switch it to "OCS mode" with the code 7002 if you want the OCS/Lync/SfB Wizard, etc: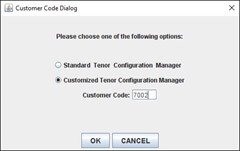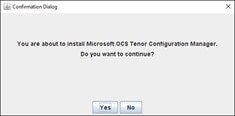 Before / After
Just for the nostalgia kick:
Download It
Sorry, I can't send you the firmware. You'll need a valid login to the partner portal for that.
– G.