There are a few posts on the web that address a complaint that users are unable to share desktops.
One of the fixes is to ensure you have the January 2011 (CU1) update applied to the client, and perhaps some enthusiastic firewalling reigned-in.
Don't make this more complex than it needs to be though: is desktop sharing actually enabled for this user?
This is what you're presented with if you're blocked: the options to select your monitor(s) aren't visible: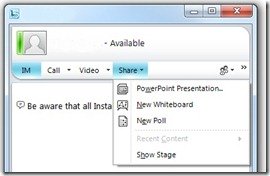 And of course this is what you're expecting to see: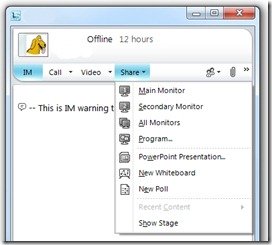 Here we have another of those examples where a user's Conferencing Policy can have an impact upon the peer-peer experience.
The fix is to move them to a policy that has Application Sharing enabled, or update the policy so everyone can play:

This is the relevant setting in the Shell:
AllowUserToScheduleMeetingsWithAppSharing : True