IT'S ALIVE!
The excitement's been building since the announcement last November, and now you can download a technical preview of the new Skype for Business client.
Download it here. (You'll need a Microsoft login). I've captured the process for you below BTW.
Read the announcement on the Office Blog site.
Matt Landis' evolving post on Skype for Business is also a great read.

How-To
It's been long known that the Skype for Business client will be delivered as a patch or CU update to Lync 2013, so despite the re-branding, you need to start with a working Lync 2013 client.
For the last few years you've just been able to download the Client CU's from TechNet, but as this is a Preview scenario Microsoft's keeping the cards a bit closer to its metaphoric chest. You'll need to sign in before you can get to these:
Download
Here's a pictorial walk-through of the download process. The final step – the contents of the ZIP we downloaded – reveals a familiar-looking pair of files: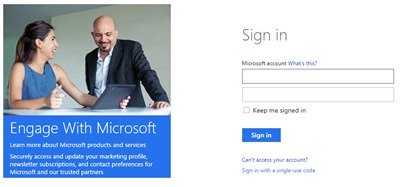 The Install Process
I've converted to using Tom's great "install-hotfixes" PowerShell module to install my updates these days, and this update is no different. It's as simple as download the module, install the module, then download your patch files and go "Install-HotFixes –verbose".

I noted during the install process that Outlook maximised. I'm guessing that's when the Meeting plugin was updated.
Reboot?
No! (OK, I'd exited Lync before I added the patches, and I suggest you do to. This is a biggie!).
Before & After
Here's a before and after comparison of the x64 client on my Windows 8.1 machine.
| | |
| --- | --- |
| Before | After |
| Lync 15.0.4701.1000 MSO 15.0.4693.1001 | Lync 15.0.4707.1000 MSO 15.0.4707.1000 |
| | |
| | |
| | |
Sexy, huh?
– G.