AAARGH! Everywhere I turn I see Australian phone numbers formatted in a mess of crazy ways.
Websites, auto-sig's – there might even still be some printed business cards left in circulation.
PLEASE! IT HAS TO STOP!
Some History
As public switched telephony has evolved we've jumped through various stages.
We started with the manual switchboard where an operator connected your call.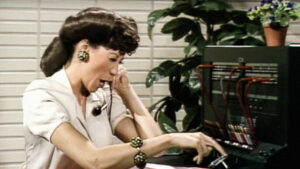 Photo credit: The Hollywood Reporter.
Continue reading 'Please format your Aussie phone numbers correctly!' »