In my post "Get-WeatherLinkData.ps1" I mentioned we use the free version of Paessler's PRTG Network Monitor to monitor all we have here. It's a great little monitoring platform, and we use it to not only keep an eye on the servers and various web-pages we run, but also track and trend our weather.
After suffering poor service from a previous ISP a few years ago, we started running a script utilising H.Merijn Brand's Perl Speedtest CLI on our PRTG server to keep a track of speeds. It did the job but meant that Perl needed to be installed on the server.
It thus caught our eye when we saw recently that the world standard "speedtest.net" by Ookla has spawned an API.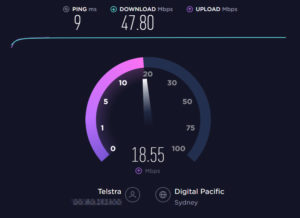 And thus, New-OoklaSpeedTest.ps1 was born.