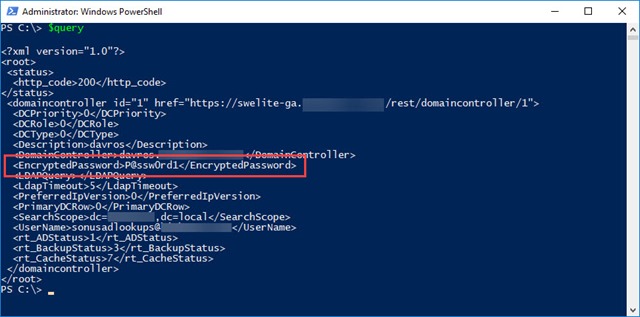 The Sonus/Ribbon Enterprise family of SBCs has a great feature where it can use your Active Directory as both a means to authenticate logins, and also to dynamically make changes to your call routing.
It does this by using a service account to authenticate to AD and query the relevant attributes or group membership, depending on which of the above features is involved.
Whilst the password to this account is saved in the backup files and encrypted, I recently found that if you possess a REST login for the SBC you can use that to recover the password.