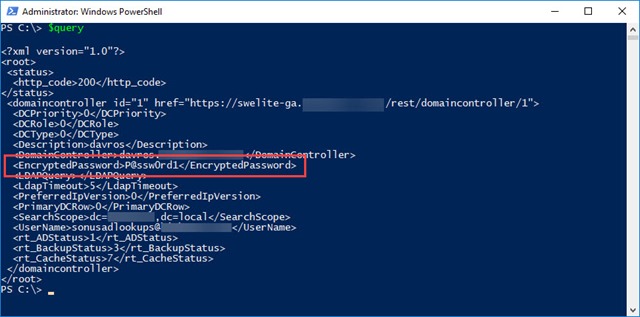 The Sonus/Ribbon Enterprise family of SBCs has a great feature where it can use your Active Directory as both a means to authenticate logins, and also to dynamically make changes to your call routing.
It does this by using a service account to authenticate to AD and query the relevant attributes or group membership, depending on which of the above features is involved.
Whilst the password to this account is saved in the backup files and encrypted, I recently found that if you possess a REST login for the SBC you can use that to recover the password.
Here's the relevant entry in the Domain Controllers table from my SBC: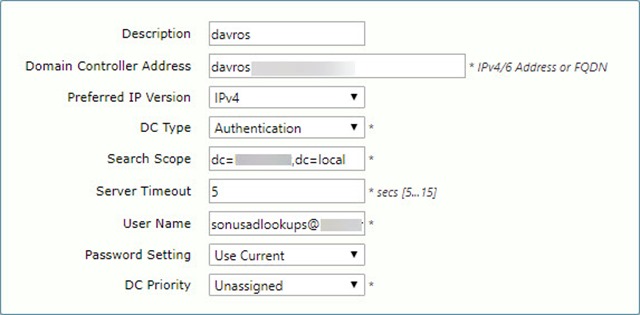 And here's the P$ to recover the password:
$SbcFqdn = "mySBC.contoso.com"
$RestLogin = "myRestLogin"
$RestPassword = "myRestPassword"
$BodyValue = "Username=$RestLogin&Password=$RestPassword"
$url = "https://$SbcFqdn/rest/login"
$Query = Invoke-RestMethod -Uri $url -Method Post -Body $BodyValue -SessionVariable SessionVar
$url = "https://$SbcFQDN/rest/domaincontroller/1"
$Query = Invoke-RestMethod -Uri $url -Method GET -WebSession $SessionVar
$Query
Obviously for the above you need to have a REST login for this SBC. If you don't already have one of those, that can be created under Security / Users / Local User Management.
The only other point to mention in the above is the "1" I've highlighted at the end of the domain controller query. That needs to be the number of the "Primary Key" of the DC you want to query. That's the value at the far right of the Domain Controllers table.
Tada!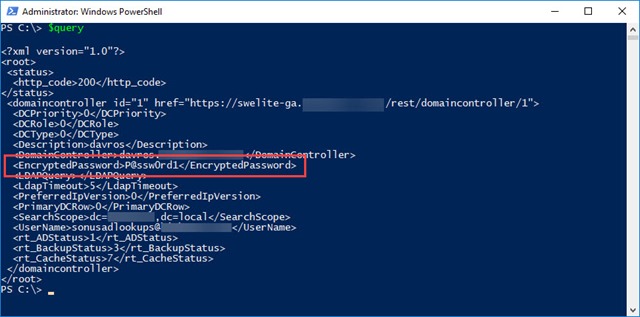 Security Risk?
Are you a glass half-full or a glass half-empty person?
Because this password is only recoverable by you through an encrypted (https) REST session, for which you need a valid REST login to the SBC, Ribbon deems this not to be a security risk.
It does however demonstrate the need to diligently manage the rights of service accounts you use for third party products like the SBC.
Resources
Read some more about REST and the DomainController query here:
Revision History
25th July 2018. This is the initial release.
– G.