One of the significant edges that the Sonus SBC 1k/2k (nee UX 1000 and UX 2000) voice gateways / Session Border Controllers have over the competition is the real-time visibility of calls. You can sit back and watch them as they delicately twinkle into existence and later clear, or have your adrenalin rush as you see channel after channel seized when your imperfect config results in a routing loop.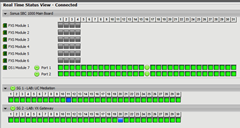 This functionality has however been cursed to date (and blocked in many a deployment) by a reliance on Java. No more.
With the recent release of v4 firmware Sonus has dispensed with Java and gone all fancy and HTML5. Not content to just deliver that fantastic improvement, you can now pop the Monitor window out on its own so you can view and tweak the config while leaving the real-time view visible on-screen. Oh, and it's still just a click (or two) away from the detailed call information you're familiar with too. (Click the images for a larger view).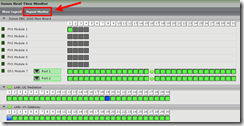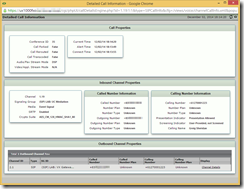 Am I eligible to upgrade?
Assuming the SBC is covered under a support agreement then the upgrade to v4 is a freebie, although there are a few pre-req's and things to look out for depending upon how big a leap this is for you. As always, please check the Upgrade Notes on the Sonus portal before you attempt an upgrade. Here's a few pointers for you:
If you're upgrading from prior to v3.1 you'll need a new "base" licence. (Download this from the Sonus support site). If you're upgrading to 4.1.1 or later, "the Base License has been deprecated and is no longer supported".
If you're upgrading from prior to v3.0 you might also need a new "node" (customer-specific) licence due to the changes that were made to the SIP licencing model from v3.0. Check with your local support person or distributor if in doubt.
If it's not already current, this would be a good time to update the boot image too. It's not mandatory, but a matter of good housekeeping. It's only a comparatively small file (108k) and again available where you found the firmware. (Choose "sbc1000-boot-3.1.6o.tar.gz" or "sbc2000-boot-3.1.6o.tar.gz" as appropriate).
If the SBC has an ASM, factor in an update of the Recovery Partition. Again, it's good housekeeping, and will be a fantastic time-saver if you ever need to default and restore the ASM.
Recent versions of firmware enforce this, but make sure you backup the SBC before you start the upgrade.
If the SBC is set for ports above 32k for media you'll need to lower them, as v4 has reduced the range of RTP media ports available to avoid conflicts with the host's ephemeral port range. If this applies to you my recommendation is that you change this before the upgrade to avoid lots of Critical errors in the alarm view. Here are the Before and After shots of the Media / Media System Configuration page:

If you're running a SIP trunk to a carrier and currently on a release EARLIER than v3.1.2 b296, an upgrade to v4 is likely to break outgoing calling. Refer Sonus bulletin "SBC 1000-2000 Service Advisory 2014-06-27" and "Calls_Fail_to_SIP_Trunk_After_Installing_SBC1000-2000_version3.1.2build296_orHigher.pdf". The meat of it is you need to make sure you have an AuthTable that matches on a Regex wildcard like this:

---
CAREFUL: I've heard of multiple problems with the g/w not loading its Hosts table after upgrading to 4.1.1b377. I've not been able to dupe it on the 1k in my Lab, however my reports are all from 2k's, so it might be model-specific. One to test for after it comes up…
---
I hope your upgrade goes well and you enjoy v4. I'm certainly happy to be free of Java and expect you will be too.
– G.
Revision History:
12th Jan 2015: Added reference to changes made in v3.1.2 b296 to the "Am I eligible" bullet list.
7th May 2015: Updated reference to the base licence in "Am I eligible"
16th June 2015: Added Hosts table warning