July 10th saw an update to the Lync 2013 Server components. In a break with tradition, *every* installed component gets an update, so now they're all at 5.0.8308.920. The reasoning for this is not yet clear.
What's Fixed?
There are a handful of fixes, but lots of generic "improves the reliability, stability, and performance of…".
What's New?
Nothing apparent just yet.
Download
Installation
Here's the 'before" view of it going on to my Standard Edition Front-End. That's LOTS of red for a machine that's otherwise current: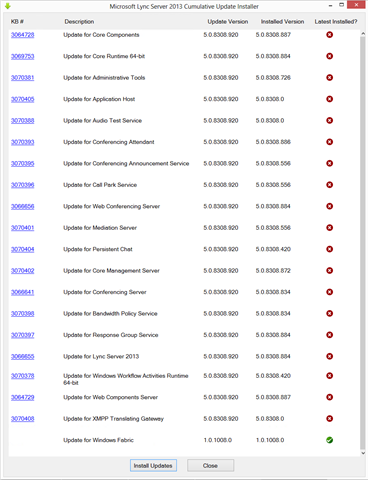 Revision History
15th July: This is the initial release.
– G.