Our January release took the SfB 2015 Server to 6.0.9319.537, and now we have a March update taking Core Components and UCWA to 6.0.9319.544.
(I thank Luis Ramos for bringing this to my attention. Check out his very detailed post on the subject.)
What's Fixed?
It looks to be too soon to tell for this one, as the doco's haven't been updated. Stay tuned and I'll update this as more information becomes available.
What's New?
To come.
What's Changed?
To come.
Known Issues
To come.

Download
Installation
Here's the "before" view of it going on to my Lab's Standard Edition Front-End: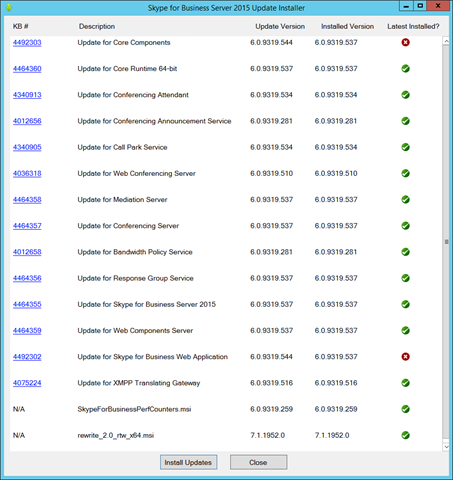 Reboot?
The installer didn't prompt me to reboot, but I always like to give it one for good measure!
Revision History
14th March 2019: This is the initial release.
15th March 2019: Added the installation image.

– G.